News
Macaron featured by .Wonder Yacht and Cruise, the IFDM annual book
08 Nov 2021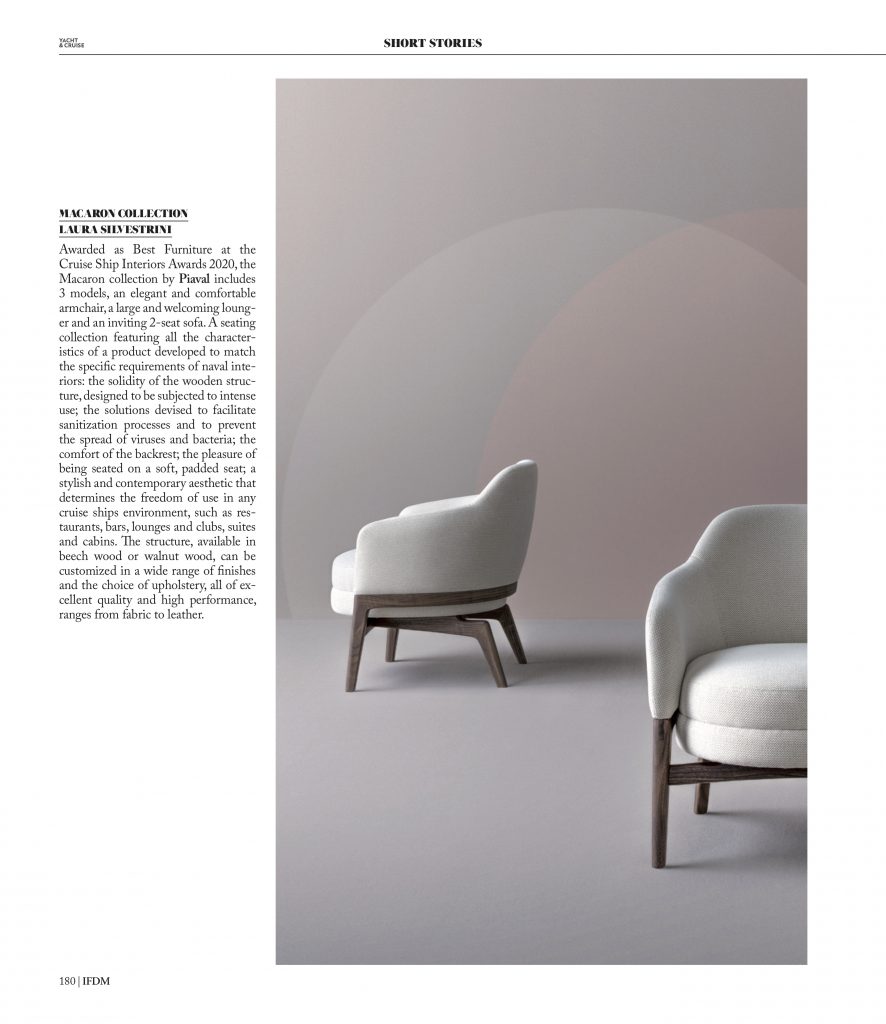 Another great hit for Macaron, the Piaval collection projected for yachts and cruise ships.
.Wonder Yacht & Cruise, the annual book by Il Foglio del Mobile, gives space to Macaron in the Short Stories, where the best products, those expressing the extreme quality of being on board, are showed.
Awarded as Best Furniture at the Cruise Ship Interiors Awards 2020, the prestigious international prize recognizing and selecting the excellence in interior design of the cruise ship and yachts industry, Macaron collection is signed by Laura Silvestrini and includes chair, armchair, lounge, pouf, sofa and coffee table. At a time of great energy of the nautical industry, when finally boat shows are opening their doors again, signalling an official restart driven by enthusiasm and a vision for the future, we are very pleased and thankful to IFDM to have included Macaron as one of the 'promise of beauty' in this renowned volume.
Discover the entire collection!